Masaryk University Rector's Award for Outstanding Teachers
Masaryk University Rector's Award for Outstanding Teachers
The Rector's Award for Outstanding Teachers is specifically designed to recognize the quality of educational activities performed by Masaryk University employees. Therefore, for the purposes of this category, only the pedagogical activities of individual nominees are assessed.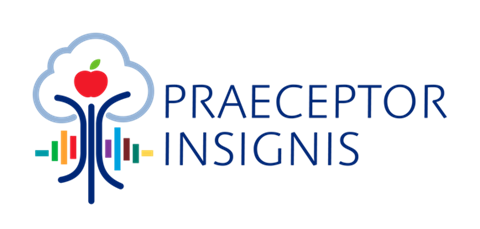 Competition categories
natural sciences and medicine
social sciences and humanities
economics and informatics
Award Focus
the award is designed to recognize the outstanding teaching activities of internal MU teachers
any educator working at MU may be nominated (teacher, supervisor, etc.)
persons employed on the basis of an agreement to complete a job or an agreement to perform work are not eligible for nomination
See the competition rules for further information.
Nominations
nominations may be submitted by:
Masaryk University deans

all MU students (except for lifelong learning participants) 
dean 

nomination form is available here

completed form is sent to the attention of Mgr. Radka Mrázková, Academic affairs office

 
student nominations must be submitted via a designated IS MU application.
each student may nominate 1 to 3 teachers in each of his/her studies
a student may nominate one teacher no more than once
information about who a student nominated is never communicated to the teachers themselves
See the competition rules for further information.
Evaluation
The competition will be evaluated by a Rector's committee established for this purpose. Committee members include:
vice-deans for studies from all faculties
three student representatives nominated by the student chamber of the MU Academic Senate
vice-rector for academic affairs (committee chair)
for evaluation purposes, the committee will have at their disposal a list of the top five student-selected finalists for each category, ranked by the recalculated number of student nominations per teacher, as well as a list of the absolute number of nominations by category. Furthermore, the committee will have at their disposal a body of information regarding the educational activities of all top ranked nominees
Masaryk University recognizes a total of three teachers according to their area of educational expertise (i.e. one per category).
each winner will receive the Small Bronze Medal of MU, a certificate and a cash prize
See the competition rules for further information.
Student Raffle
each student who submits at least one nomination in this category of the Rector's Awards may be included in a raffle to win a range of prizes
three students from each faculty will be selected at random and informed by email
Competition Schedule
1 – 30 April 2017: student nominations
1 April – 12 May2017: MU deans' nominations
May

–

 June 2017: committee session, winner selection
announcement of competition results at the academic year 2017/2018 launch ceremony
See the competition rules for further information.
Should you have any questions or issues associated with the competition, please contact the organizers by e-mail at oaz@rect.muni.cz.
Information about the Rector's Award competition winners may be found here.
The Award of Students' Chamber of AS MU for Student Participation in Education recognizes excellence in educational activities carried out by students (nominate here).
---